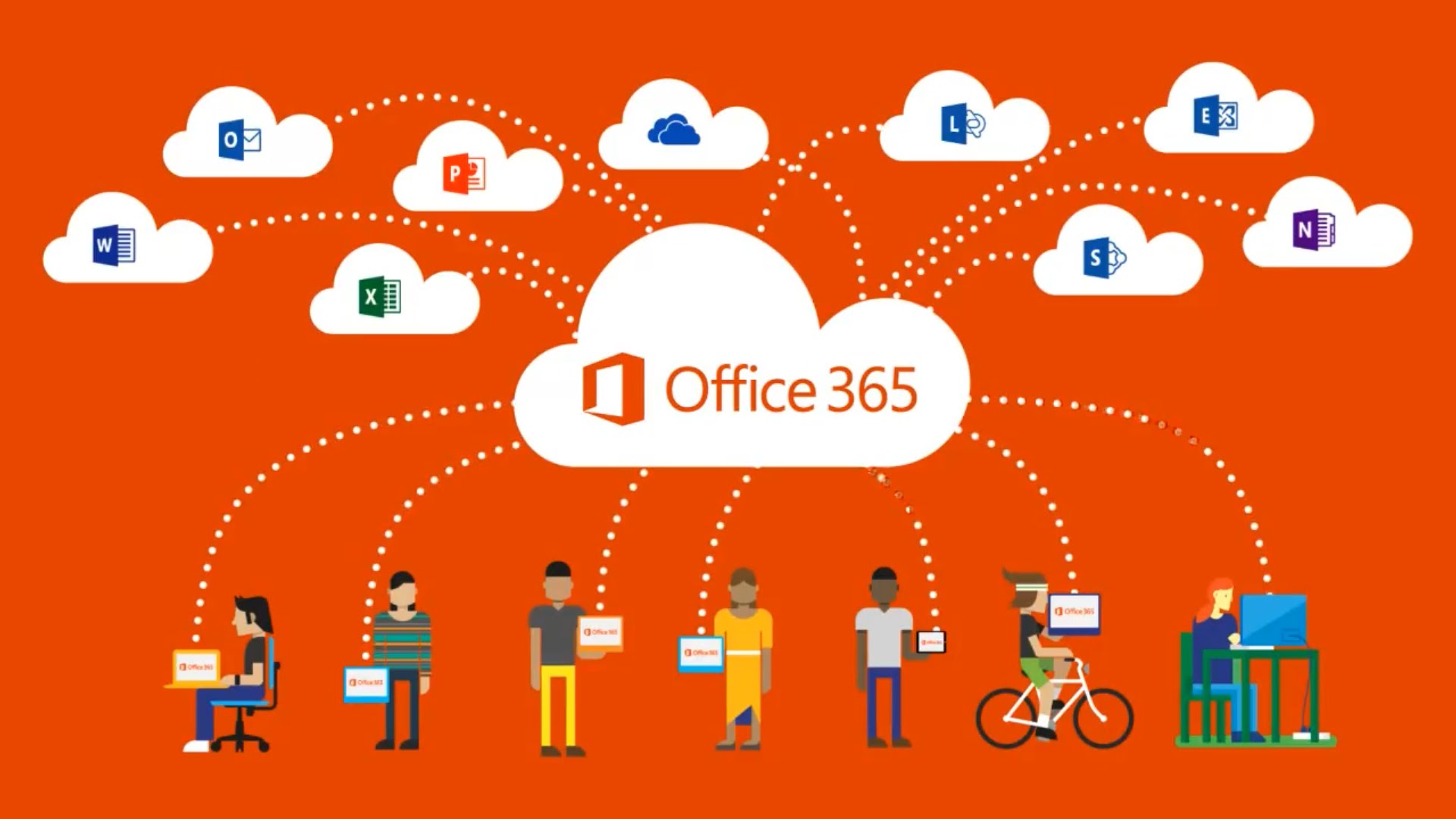 C
Microsoft Made Office 365 to Work in All Environments
TekMyBiz Will Set You Up With Microsoft Office 365, As Well as Provide Microsoft Office 365 Support
Which is Best for Your Business's Needs?
Please call us to help you get started with Microsoft Office 365 solutions:
MS O365 Office Suite: Outlook, Word, Excel, PowerPoint, Notes, Access, OneDrive and Skype.
 

Microsoft Office Suite can be purchased primarily 3 ways:
| | |
| --- | --- |
| Purchase Method | Number of PCs Licensed |
| With a PC | 1 |
| In a box with CDs | 1 |
| Leased via the Cloud * | 5 |
* Leasing is the preferred method of purchase for most users. Here is list of the benefits of leasing the software:
The cost is about the same as purchasing the software in a box.

You can upgrade to the newest version of MS Office as soon as it is available. (Microsoft has come out with a new version of MS Office every 3 years.)

There are no CDs to keep track of or scratch.

The software is downloaded and installed just like the CD version.

The software resides on your PC just like the CD version. You do not need the Internet to run it.

You can install it on 5 PCs for the same user. So, if you have a home computer and a mobile device you can run the software legally on all 3 devices.

OneDrive for Business gives you storage space in the Cloud to store your files.
---
Microsoft Office 365 Cloud Hosted Email:
Microsoft Office 365 hosting offers numerous benefits to businesses. This is Microsoft's Office 365 Business plan email service. The cloud based e-mail servers are MS Exchange and the application that runs on your device is MS Outlook. The Exchange Servers are hosted in MS Data Centers around the world for redundancy. This cloud based email solution is also called Office 365, which lends confusion between the e-mail solution and the Office suite of software. There are many benefits of using Microsoft's O365 cloud e-mail solution as opposed to hosting the email server in your own brick-and-mortar building or using a more home-user based solution like Gmail. The top 4 reasons you should look at Office 365 hosting are:
 1. Availability:    Microsoft has redundant data centers that allow for greater up-time of the email than can be achieved via on premise solutions. If the power goes out to the office, your Office 365 business plans and emails are not impacted.
2. Cross Platform:

    
Both PCs and Macs can make use of the Cloud servers running MS Exchange. And both PCs and Macs run MS Outlook which is what Exchange was designed to work with.
3. Synchronization:   E-mail is synchronized between your desktop and mobile devices. Your email is also available via the Web.
Security: Microsoft spends millions of dollars on security to make sure their data centers are secure. So you can ensure that your Office 365 hosting in  is secure. To replicate the security of the Microsoft Data Centers would be cost prohibitive for most companies. Because of this, the security offered by the Microsoft Data Centers is greater than most in-house security features. Microsoft hosts their datacenters by regions. Clients of Microsoft that are in the United States will have their e-mail hosted in United States Data Centers. The 3 primary data centers in the US are located in Quincy Washington, San Antonio Texas, and Chicago Illinois.
For more benefits of using MS Office 365 hosting e-mail service, click here.
---
Cloud based File Sharing with Microsoft OneDrive
With Office 365 hosting, OneDrive allows you to share files located in the cloud with your coworkers. You have a local copy of the files stored on your PC, Mac, or mobile device and your local copy then synchronizes with the cloud files to make the current version of your file available to your team.
OneDrive and DropBox have been battling it out for the cloud based file sharing market for years now. The two products are becoming more competitive in features and ease of use but Microsoft has several advantages over DropBox. The advantages of OneDrive over DropBox are:
Better granular permission on sub-directories and files.
The most comprehensive set of compliance certificates (HIPAA/HITECH, ISO/IEC et al)
Tighter integration with other MS Office 365 business plans and products
Check-out/Check-in file permission for files that should change only under tight controls.
Trusted Security
On-line Video Conference and Meetings with Skype
Using Office 365 hosting gives you access to Skype. Skype started out being known for instant messaging (IM), but has grown to include online video meetings, and screen sharing. You can meet with up to 250 people on Skype for Business even if they are not Skype for Business users. The conversations are encrypted and authenticated and you can manage employee accounts using your Office 365 business plan.
Chat-based workspace with Microsoft Teams
Microsoft Teams is a team based group chat.  Similar to FaceBook in that everyone's replies and comments are saved in the chat stream. This is helpful to see how ideas develop and to document any important points that need to be referred back to down the road. 
TekMyBiz can help you get an Office 365 hosting. Call us today!