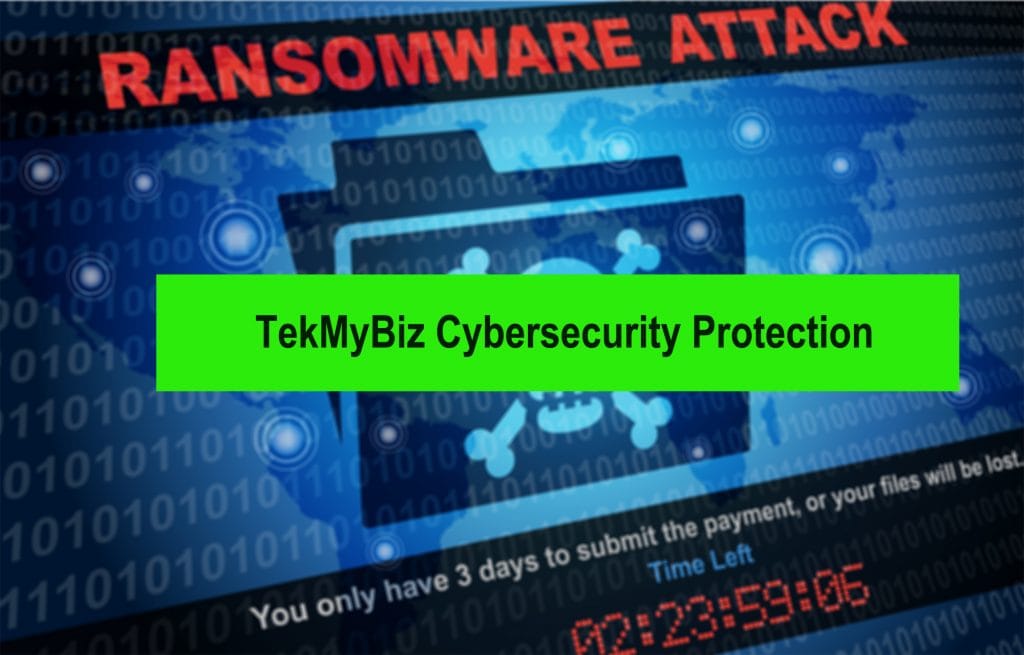 We have Years of Cyber Security Services Experience
Cyber Security is a big word.   It includes all the tools and methods we use to keep all our Cyber-Stuff secure. In the world today exists countries that raise up children to be cyber hackers. Cyber-attacks are a way of reaching your enemies from the comfort of your own country, or a way to steal and extort for financial gain.
The days of using a firewall alone are gone. Today you need layers of IT security to protect yourself and your business from cyber threats. Cyber threats come from varied access points and to have an effective cyber threat deterrent you need multiple layers for the multiple access points. Some of the security layers you need include:
Critical Cyber Security Monitoring and Patch Management:
If you are looking for help with cyber security monitoring, it's important to monitor your devices. Also known as Remote Monitoring and patch Management or RMM. RMM software allows us to monitor the state of your devices (Firewalls, Servers, and PCs) to be sure they are current on all of their security patches. When security vulnerabilities become know, it doesn't take long for cyber criminals to take advantage of them. When security patches are made available it is vital to security that you apply the patches ASAP. RMM can tell you which devices are secure and which devices need updates.
Does Your Small Business Have Cyber Insurance? 
TekMyBiz offers Cyber Security monitoring that helps companies get the most out of their Cyber insurance policies.   Do you understand the critical importance of having a Cyber monitoring system in place to regularly check for compliance issues?
According to Mike Molsen, TekMyBiz president, "In today's Cyber Security environment, you have to catch a breach ideally before it happens."   To do that, companies need to monitor sites that can hurt them on the Dark Web.  Your info may already be there for sale.   At TekMyBiz we have a dark web monitoring service that solves this problem most of the time. We will do your first scan for free to see if anything is out there right now. You have nothing to lose and we could help you prevent a looming security disaster for your company that you currently know nothing about." 
Education is Key:
People with the knowledge of what to look for and how to play it safe are your first line of defense. If your staff is more aware of IT security and how cyber-crime happens they can be more vigilant is stopping it.
Internet Browsing Brakes:
There are many threats to cyber security.  Ransomware, for example, has reach epidemic proportions.   Not all websites are bad, but the problem is you don't know which ones are holding virus until you browse to them and get infected. With internet browsing brakes, you are warned before you are allowed to browse to a suspicious web site. If the site is a known infected website you will be prohibited from browsing to it.
Regular Backups and Disaster Recovery:
The recent "Crypto" viruses that encrypt your data and hold it hostage until you pay a ransom have seemingly come out of nowhere and have had several points of entry into networks. Having a good copy of your data in a backup and offsite for disaster recovery have been the best solution for companies worried about their cyber security in Colorado Springs, if they have had their data encrypted.
The Right Security Hardware and Software:
Firewalls, Anti-Virus, Anti-Malware, Heuristic Monitoring, Application Control, Gateway level anti-virus and monitoring, Sand Box testing, and Intrusion Prevention are all parts of the multi-layered approach to Cyber Security.
Well Vetted Policies and Procedures:
If your company does not have an "Internet Policy", you would greatly benefit by having one. An Internet Policy not only states what you expect from your employees and their behavior on the Internet, it also educates them on IT security and how to safely navigate the cyber world. Policies around password creation and updates are simple but effective layers to add to the overall security policy.
TekMyBiz provides a number of different services to help businesses combat malicious cyber-attacks and keep their data secured.
Some of our services for cyber security in Colorado Springs include:
Extensive and Exhaustive Security Assessments
Cyber Security is paramount in today's business environment.
You can no longer purchase a firewall and just "Set it and forget it".
You need better tools to defend against more aggressive threats that target all businesses.
Your security needs to be monitored.
Call TekMyBiz today to have an assessment done on the state of your security.
Security Education & Training for Employees
Most employees receive little cyber and IT security education.
Security is not just about high tech. Security is also about people, policy and procedures.
TekMyBiz offers security seminar lunch and learns as well as online classes to educate your staff, executive team and board members about cyber security in Colorado Springs.
Company Security Knowledge Testing Tools
Your staff's knowledge of Cyber Security Best Practices is the first line of Cyber Security.
TekMyBiz offers tools to test your team's knowledge and to educate them, so that they can assist in stopping attacks before they happen and develop better cyber security for Colorado Springs businesses.